Bulk cooking for the freezer is a popular way to meal plan, but many interested cooks are simply too overwhelmed to put the time and effort into cooking all day. Fear not—bulk cooking does not have to mean "Once a Month Cooking" (OAMC)! Bulk cooking the Add Salt & Serve way avoids spending one to two days in the kitchen plus hours cleaning up. Our tips can have you stocking your freezer in no time with very little effort, but if you prefer investing a full day to stock your freezer, we also offer bulk cooking plans for hamburger, chicken, and potatoes.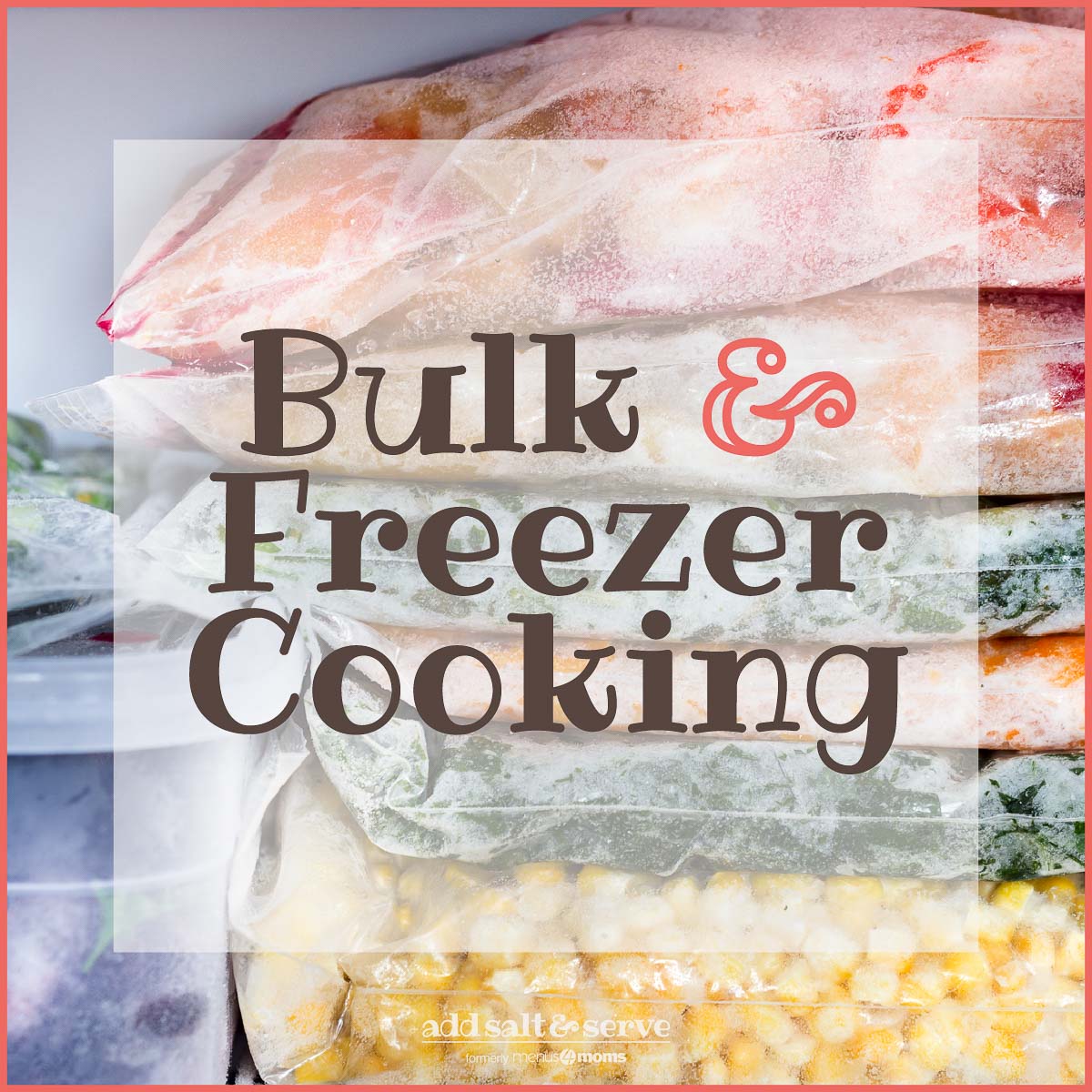 Jump to:
Busy cook's pyramid
The idea behind full-fledged OAMC is to set aside one to two days each month and cook all day for the freezer. For the rest of the month, all you need to do is thaw and reheat the prepared meals. The Add Salt & Serve method of bulk cooking (it is even integrated into our free meal plans!) relies on two things to help busy cooks:
Bulk cooking individual ingredients for the freezer
Doubling or tripling recipes and freezing the extra one(s)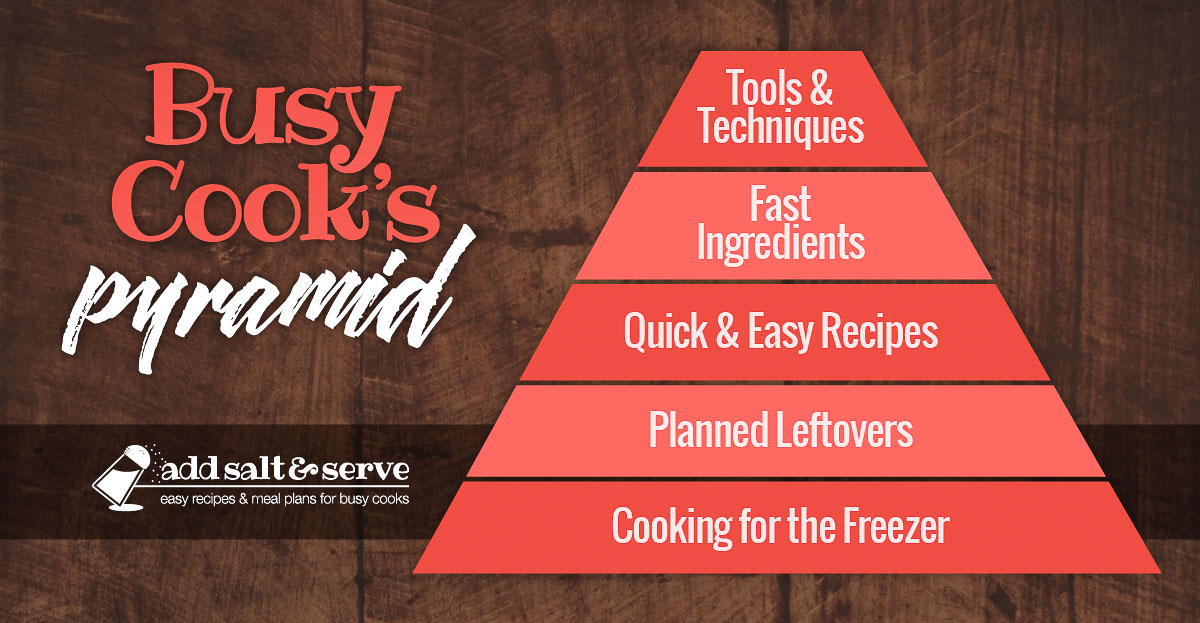 Although cooking for the freezer is the base of the Busy Cook's Pyramid and the most important method of saving time in the kitchen, our way assumes you don't have 2 full days to devote to filling the freezer.
Takes less effort: The combination of bulk cooking individual ingredients and doubling recipes periodically takes far less effort—both in cooking and cleanup—than once a month cooking.
Gives more flexibility: Bulk cooking ingredients gives you much more flexibility. Pulling out a bag of cooked chicken or ground beef that can be added to a recipe cuts the preparation time in half (or more) without locking you into the choice of whatever frozen dish you have left in the freezer.
Fits your schedule: Busy moms can easily incorporate these two things into their existing schedules and fill their freezers by working a little bit at a time. We go into further details about this way of cooking in the Add Salt & Serve meal plan primer.
🗂️ Bulk cooking ingredients or a recipe base
A great way to save prep time in the evening is to start with bulk cooked ingredients. When a recipe calls for ground beef, instead of browning one pound of ground beef, buy 5 lbs. and brown all of it, freezing the extra in 4 freezer containers. When you need cooked chicken for a soup or casserole, instead of cooking just enough for that recipe, boil or grill 3-4 extra lbs. for the freezer.
Is there a base to a certain recipe that you make frequently? Consider bulk cooking just the base and finishing off the recipe at mealtime. I make a time-intensive gumbo recipe (I'm bound to secrecy for now) that requires a base of onions, green pepper, celery, and okra sautéed in a browned roux. It takes me about 30 minutes to get the roux to the sweet spot between browned and beyond repair, so I don't like to make it frequently. When I make a batch, I often double or triple the base for the freezer so that the next time all I have to do is add the liquids, spices, and seafood and simmer.
🍗 Bulk cooking with chicken
I use this flavorful recipe for cooking chicken in bulk. Have grilled chicken for dinner the night you cook it, then chop and freeze the leftovers in dated freezer containers.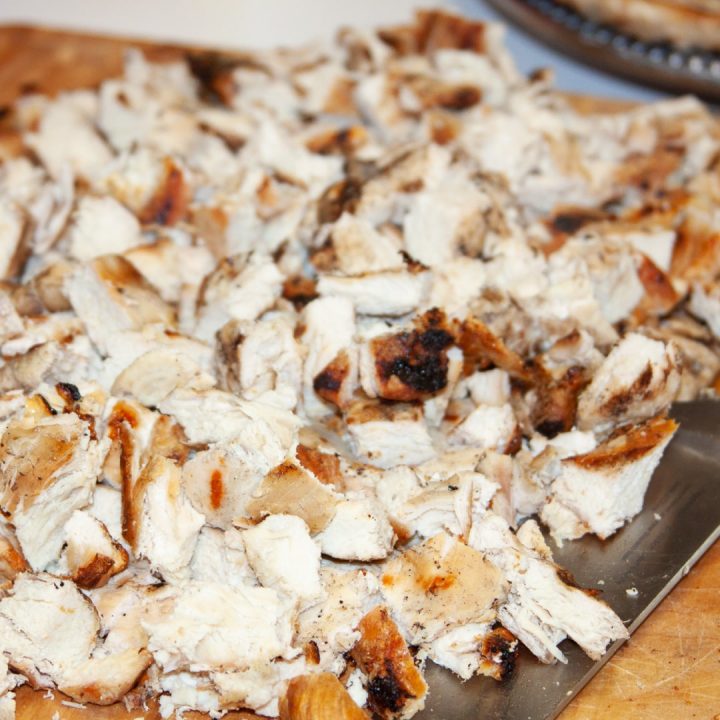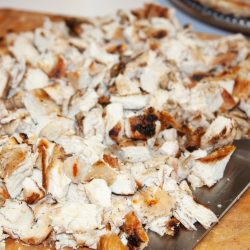 Marinated Grilled Chicken
Bulk cooking chicken saves time on busy nights when you need to get dinner on the table in a hurry, and using grilled marinated chicken adds a depth of flavor not found in baked or sautéed chicken when you add it to recipes.
Ingredients
4

pounds

boneless skinless chicken breasts

½

cup

red wine vinegar

1

cup

soy sauce or tamari

½

cup

vegetable oil

2

teaspoons

oregano

1

teaspoon

basil

1

teaspoon

garlic salt or Adobo

½

teaspoon

pepper
Instructions
Place marinade with chicken in a marinating container and marinate overnight.

Grill chicken until it reaches 160° at the thickest part, or until white all the way through and juices run clear. If you do not have a grill, you can bake the chicken in the oven.

Serve 1 portion of the chicken for dinner and chop and freeze the rest for use in soups, casseroles, and stove top meals.
Notes
Prep time includes the time spent chopping and bagging the extra chicken for the freezer.
Gluten-free: If you need this recipe to be gluten-free, be sure to use tamari (which is naturally gluten-free) or a gluten-free soy sauce.
Nutrition per serving
Serving:
4
oz.
Calories:
165
cal
Carbohydrates:
1
g
Protein:
25
g
Fat:
6
g
Sodium:
610
mg
Fiber:
1
g
Sugar:
1
g
Marinated Grilled Chicken Permalink
If you prefer a big day of cooking, try Kim Tilley's plan for Bulk Cooking with Chicken.
🌮 Bulk cooking with ground beef
A good way to start stocking your freezer is to buy 10 lbs. of ground beef when it goes on sale. Brown 5 lbs., and with the rest make this mixture: 5 lbs. of ground beef, 5 eggs, and Adobo seasoning or salt and pepper. You may add some bread crumbs if you wish. Shape patties for hamburgers (freeze on a cookie sheet individually and then bag once frozen), then take the extra meat and divide it equally between a meatloaf and meatballs for the freezer. Individually freeze the meatballs on a cookie sheet (cooking them first saves time later), then put into dated freezer bags.
This will give you 5 lbs. of cooked beef for casseroles, tacos, enchiladas, soups, and more, as well as homemade patties for hamburgers (2 meals), a meatloaf, and meatballs (2 meals).
If you prefer a big day of cooking, try Kim Tilley's plan for Bulk Cooking with Hamburger.
🧅 Bulk cooking freezer onions and peppers
The same principle of bulk cooking can be applied to onions and green peppers either individually or together. If your recipe calls for a sautéed onion, instead of sautéing one onion, buy a whole bag of onions, chop them all and freeze in casserole-ingredient-sized portions. When you have these meal-sized portions of meat and vegetables, it is a cinch to throw together a quick meal late in the afternoon.
🥔 Bulk cooking potatoes for the freezer
Many people are surprised that potatoes can be cooked in bulk for the freezer because they assume that potatoes don't freeze successfully. Wanda Carter, the author of our post on bulk cooking potatoes, has found that they are one of the easiest and most versatile foods in her repertoire. If you would like to try bulk cooking potatoes for the freezer, try Wanda's Potato Plan.
🌯 Bulk cooking beans for the freezer
I regularly cook a bag of dried beans and freeze the beans in their own juice to use in place of canned beans. Dried beans are easy to cook, are more tender, and are less expensive than canned beans. If you do not have any beans in your freezer and would like to stock up, my instructions for how to cook dried beans are below.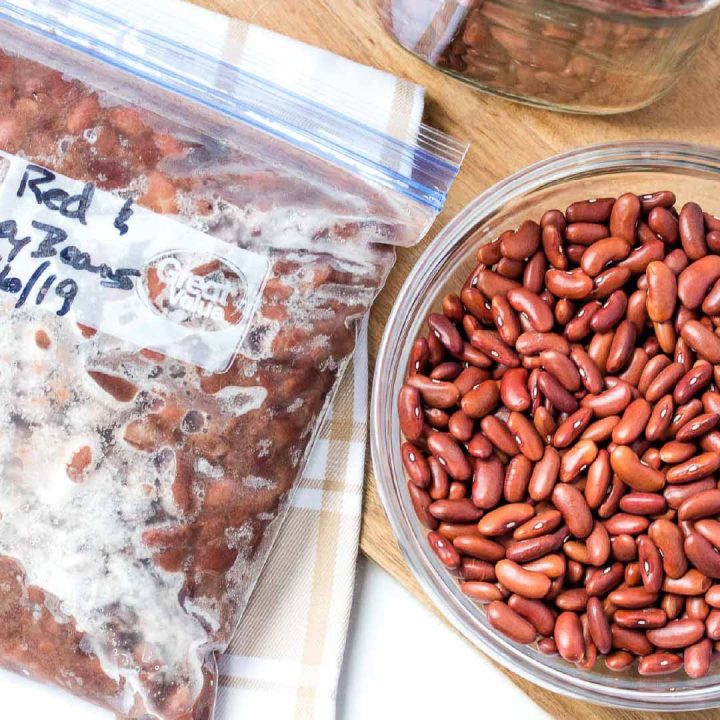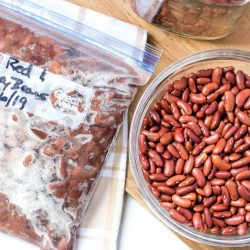 How To Cook Dried Beans for the Freezer
Dried beans cost about 50% less per serving than canned beans—here's how to cook them ahead and freeze them.
Ingredients
1

lb.

bag dried beans

,

black, pinto, kidney, etc.

water
Instructions
Rinse beans in a colander and check to be sure there are no stones or other debris. Place beans in a large pot and cover with water so that the water is twice as deep as the beans. Soak for at least 5 hours.

Drain beans in a colander and rinse pot. Return beans to pot and cook at a simmer until beans are tender, which can be anywhere from 45 minutes to 2 hours depending on the type of bean. Beans can also be cooked in the Instant Pot according to the times listed

on their website

. If cooking in the IP, be sure to watch the levels of food and water since beans foam while cooking. The inner pot should never be more than ½ full.

Drain beans, reserving liquid (place colander on a lg. pan or bowl then pour beans into the colander so that the bowl catches the liquid). Separate beans into 2 cup servings in freezer bags. Cover beans in each bag with some of reserved liquid and freeze flat.
Nutrition per serving
Calories:
143
cal
Carbohydrates:
26
g
Protein:
9
g
Fat:
1
g
Sodium:
14
mg
Fiber:
6
g
Sugar:
1
g
How To Cook Dried Beans for the Freezer Permalink
🥫 Homemade substitutions in bulk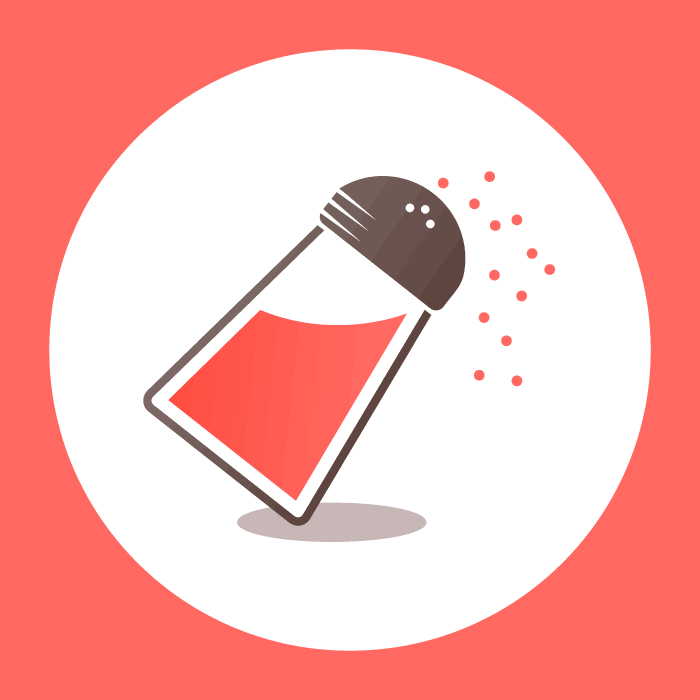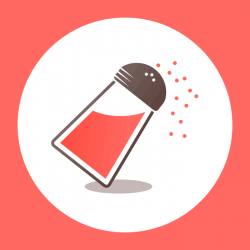 Adobo Seasoning
Adobo is inexpensive and can be found with the Latino foods at most grocery stores. If you can't find it, you can make your own with this recipe.
Ingredients
4

tablespoons

salt

3

tablespoons

onion powder

3

tablespoons

garlic powder

3

tablespoons

ground black pepper

2

tablespoons

ground oregano
Instructions
Put all ingredients in a jar with a tight fitting lid. Shake well and store for up to two months in a cool dry place.
Notes
Nutrition data is for 1 teaspoon mix
Nutrition per serving
Calories:
5
cal
Carbohydrates:
1
g
Protein:
1
g
Fat:
1
g
Sodium:
621
mg
Fiber:
1
g
Sugar:
1
g
Net Carbohydrates:
1
g
Adobo Seasoning Permalink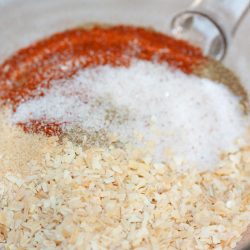 Chili Seasoning
There is no need for expensive chili spice packets with this homemade chili spice blend. Just mix and store. Chili powder keeps its flavor the best if stored in the refrigerator, so this spice blend is best stored in the refrigerator due to the high chili powder content.
Ingredients
7

Tbsp.

chili powder

2

Tbsp.

cumin

1

tsp.

cayenne pepper

1

Tbsp.

garlic powder

3

Tbsp.

dried minced onion

1

tsp.

salt
Instructions
Combine all ingredients in chili spice blend and store in a leftover container, empty spice bottle, or baggie.
Notes
Recipe makes approximately three ¼ cup servings, or about the same as a packet of chili mix.
Store in the refrigerator to preserve the flavor of the chili powder.
Nutrition per serving
Calories:
207
cal
Carbohydrates:
38
g
Protein:
9
g
Fat:
8
g
Sodium:
1225
mg
Fiber:
15
g
Sugar:
9
g
Chili Seasoning Permalink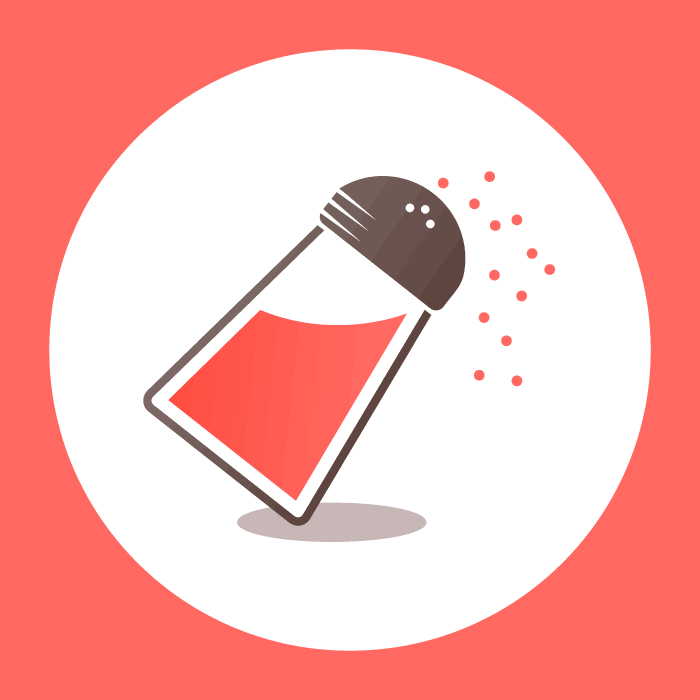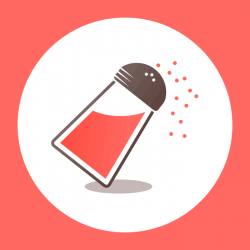 Cream Soup Substitution
If you prefer not to use cream soups in recipes that call for undiluted "cream of" soups, try this substitution instead.
Ingredients
2

tablespoons

butter

2

tablespoons

flour

1

cup

milk

Salt & pepper to taste
Optional seasonings
mushrooms

celery

chicken bouillon
Instructions
In a saucepan, melt the butter and mix in the flour, stirring into a paste.

2 tablespoons butter,

2 tablespoons flour
To make quick white sauce:
Slowly add half the milk, mixing well with a whisk. When well-combined, add the remaining milk and continue mixing until smooth.

Season with optional flavorings and salt & pepper to taste.

mushrooms,

celery,

chicken bouillon,

Salt & pepper to taste
Nutrition per serving
Serving:
1
recipe
Calories:
404
cal
Carbohydrates:
23
g
Protein:
9
g
Fat:
31
g
Sodium:
2631
mg
Fiber:
1
g
Sugar:
12
g
Cream Soup Substitution Permalink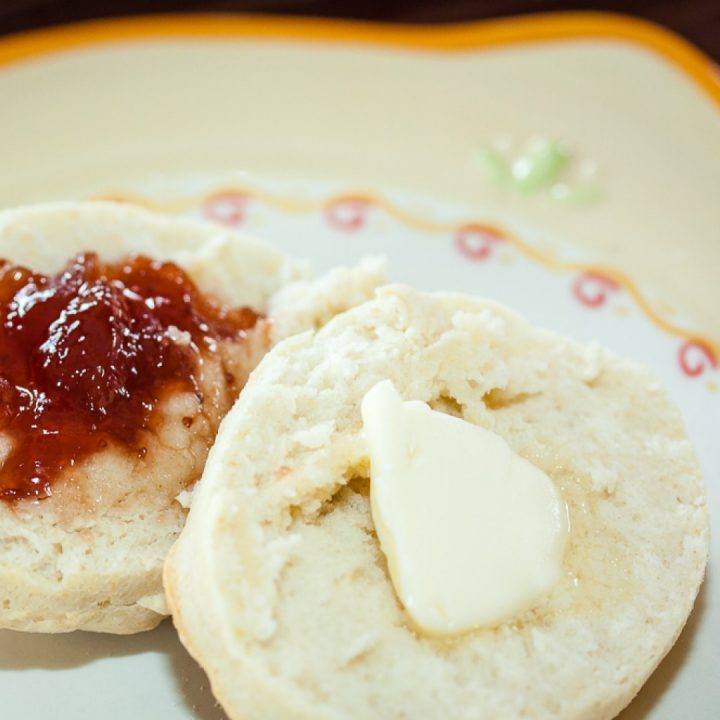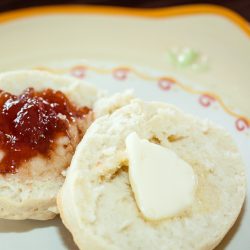 Easy Buttermilk Biscuits
These 3 ingredient buttermilk biscuits from scratch yield consistent, delicious results.
Ingredients
4

cups

self-rising flour

½

cup

butter

,

softened

1-½

cups

buttermilk
Instructions
Combine flour and butter, cutting with a fork or using a mixer.

Stir in buttermilk and mix well. Add more flour if too wet, more buttermilk if too dry.

When dough is rolling consistency, knead a few times and turn out onto a floured surface. Roll out and cut with a biscuit cutter.

Bake the biscuits on cookie sheet at 475° until brown, about 15 minutes (time will vary based on thickness).
Notes
If you do not have self-rising flour, you can make your own by combining 4 cups all-purpose flour with 2 Tbsp. baking powder and 1 tsp. salt.
Freezing Buttermilk Biscuits
You can freeze the biscuits either cooked or uncooked.
To freeze uncooked, place the biscuits in a single layer on a cookie sheet or other flat pan and put in the freezer for a few hours or until frozen. When frozen, place the biscuits into a dated freezer container for later use.
To freeze cooked biscuits, place biscuits into a dated freezer container for later use.
If assembling breakfast sandwiches for the freezer, slice cooked biscuits and fill as desired. Wrap each biscuit with freezer wrap and place biscuits in a freezer container. 
To cook frozen biscuits:
If cooking thawed biscuits, follow normal cooking instructions.
To cook frozen biscuits, extend cooking time to about 25 minutes (cooking time will vary with thickness).
If reheating cooked biscuits, bake at 350ºF for about 20-25 minutes or until hot. If biscuits begin to brown too much, cover with foil for remaining cooking time.
To reheat breakfast sandwiches, wrap breakfast sandwich in a paper towel and heat in microwave for 2 minutes, then flip over and heat for an additional 1-2 minutes until heated through.
Nutrition per serving
Serving:
1
biscuit
Calories:
135
cal
Carbohydrates:
18
g
Protein:
3
g
Fat:
5
g
Sodium:
47
mg
Fiber:
1
g
Sugar:
1
g
Easy Buttermilk Biscuits Permalink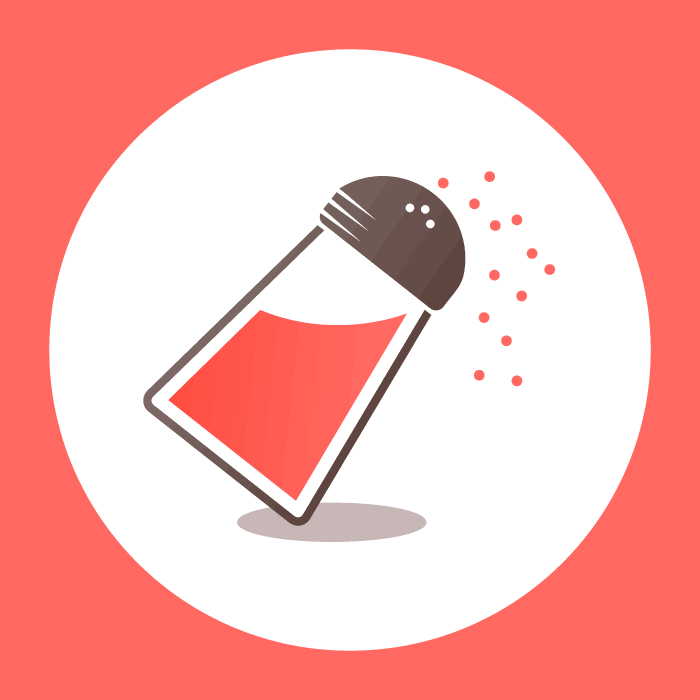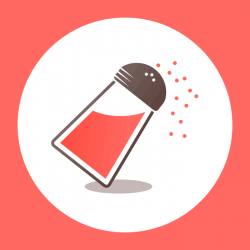 Healthier Biscuit Mix recipe
This bulk biscuit mix can be used in place of store-bought biscuit mix.
Ingredients
10

c

flour

,

or whole wheat pastry flour if available

⅜

c

baking powder

1

teaspoon

cream of tarter

1 ¼

c

powdered milk

1 ½

teaspoon

salt

¼

c

sugar

,

or Sucanat

1

lb

Spectrum (no transfat) shortening
Instructions
Mix all dry ingredients together. Cut in shortening til mixture has a even, crumbly texture. Store in the freezer and use in place of Bisquick®.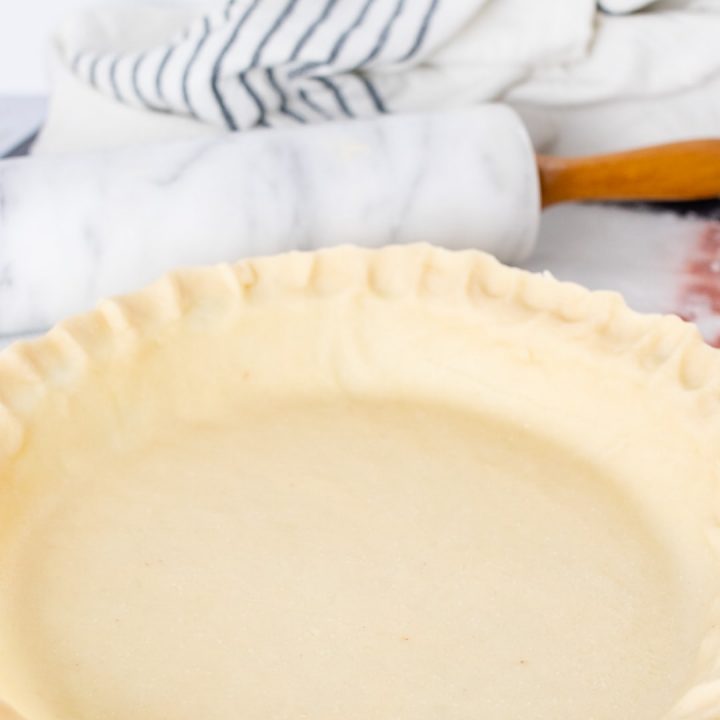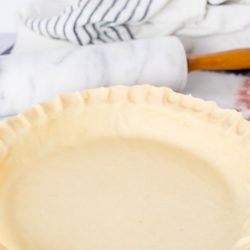 Freezer-Friendly Bulk Pie Crust
Our flaky, buttery (and freezer-friendly) pie crust is a delicious basis for pies, quiches, and pot pies. With only 3 ingredients plus water, this bulk pie crust recipe is all natural and contains none of the lard and preservatives found in most commercially prepared crusts.
Ingredients
6

cups

flour

1

lb.

butter

,

softened (4 sticks)

2

tsp.

salt

1 ¼ to 1 ½

cups

cold water
Instructions
If mixing by hand, use a fork or pastry cutter to blend in butter a little at a time until mixture is crumbly. If using a stand mixer, use the pulse function to mix. The flour and butter mixture does not have to be completely uniform; it's actually good to leave a few larger bits of butter mixed in.

Add water a little at a time and mix until mixture forms a ball.

If your dough starts to get greasy because the butter is melting, place it in the refrigerator for about 30 minutes before working with it further.

Add water as necessary to get correct texture, but try to add as little water as possible. You only need enough water so that the dough holds together; the final product will not look like a smooth ball.

Divide dough in half, then divide each half into 3 equal parts.

At this point roll each section out to be ready for a pie plate before freezing, or you can freeze it in discs to be rolled before use. If you want to do the extra step of rolling it out, place each section of crust on lightly floured parchment paper and roll it out to your preferred size, then starting at one end of the parchment paper, gently roll it up with the pie crust inside.

If you are freezing without rolling, form each section into a slightly flattened disc and place parchment paper between each disc of dough. Freeze in a freezer container.

If you rolled the pie crusts out and rolled them up in parchment paper, place them on a cookie sheet or other flat surface and freeze for a couple of hours. Once the crusts are individually frozen, you can combine them and place them together in a freezer container or wrap them with freezer paper and freeze.
Notes
The dough can be mixed by hand or with a sturdy stand mixer.
Nutrition data is per pie crust.
Freshly ground whole wheat flour may be used in this recipe instead of white flour at a one to one ratio.
To bake an unfilled crust, cook at 475ºF for about 8 minutes. For filled crusts, bake according to recipe instructions.
Nutrition per serving
Serving:
1
pie crust
Calories:
997
cal
Carbohydrates:
95
g
Protein:
13
g
Fat:
62
g
Sodium:
1179
mg
Fiber:
3
g
Freezer-Friendly Bulk Pie Crust Permalink
📝 Bulk cooking planned into free meal plans
Since our easy way of bulk cooking integrates well with the cooking you are already doing—it doesn't take much more time to cook five lbs. of ground beef than one lb., and you certainly don't double your time in the kitchen when you double a recipe add a meal to the freezer—we incorporate it into free weekly meal plans.
Here is an example of how we incorporate this bulk cooking method and the other aspects of the Busy Cook's Pyramid into our meal plans:
Day 1
Hash Brown Potato Soup - Quick and easy recipe using frozen hash browns
Day 2
Poppy Seed Chicken - Cook extra chicken during prep and stock the freezer
Day 3
Black Beans and Rice - Quick and easy recipe
Day 4
Crustless Broccoli Quiche - Double the recipe and stock the freezer
Day 5
Baked Ziti - Double the recipe and stock the freezer
Sign up by email below to start painlessly filling your freezer and taking advantage of easy bulk cooking and the rest of the secrets of a busy cook!
🥘 Recipes that freeze well
Here are a few of our recipes that freeze well. Give one of these a try or see all of our freezer recipes.
📖 Popular bulk cooking cookbooks
Once A Month Cooking (affiliate link) by Mary Beth Lagerborg and Mimi Wilson - This easy-to-follow, family-tested cookbook explains how to: plan ahead, spend less time in the supermarket, cut down on prep time, group similar kitchen tasks together to get them all done at once, make kitchen clean-up more manageable, use the freezer, computer, and our head to create a month full of delicious, nutritious meals and actually have enough time to relax and enjoy them.
Frozen Assets (affiliate link) by Deborah Taylor-Hough - Frozen Assets is small in stature, but jam-packed with meal-planning advice. It contains recipe ideas, plus detailed instructions on how to get the maximum value from your food dollar, while also slashing meal preparation times.
Fix, Freeze, Feast: The Delicious, Money-Saving Way to Feed Your Family (affiliate link) by Kati Neville and Lindsay Tkacsik - Cooks will find 125 delicious, healthful recipes to choose from. Each one includes directions for dividing, preparing, and storing raw ingredients; a second set of simple direction is included for thawing, cooking, and enjoying the food. Designed for the way people cook today, Fix, Freeze, Feast meals are lighter and fresher than traditional bulk-cooking recipes, with a focus on simple stews and stir-fries, quick grilled or broiled main courses, and popular ethnic meals such as Beef Fajitas and Cashew Chicken Stir-Fry. Fix, Freeze, Feast, also includes ready-to-bake cookie doughs, soups, side dishes, smoothies, and snacks.
Make-A-Mix (affiliate link) by Karine Eliason, Nevada Harward, Madeline Westover - Make-A-Mix is really two cookbooks in one. The cookbook begins with 67 make-ahead shortcut mixes for everything from all-purpose cake mix to meatball mix. These can be made on a weekend-or whenever there's free time-and used to speed food preparation on busy days. The mixes are a key ingredient in one or more of the 306 recipes that follow. The kitchen-tested recipes run the gamut from breakfast dishes to after-dinner treats. They include hearty dinner entrees, like enchilada casserole, onion pot roast, and shrimp & vegetable stir-fry; international fare like green chili burritos and quick chow mein; soups and other appetizers, like New England clam chowder, and even freezer treats like fruit slush. With the Make-A-Mix method, home cooks can control the amount of sugar, salt, and preservatives in a recipe, and save money on store-bought mixes.
📌 Pin this post