Lots of activities tend to derail good intentions of home-cooked meals, but Add Salt & Serve has you covered this holiday season with six favorite crockpot meals. These easy and delicious dinners allow you to put a tasty and affordable meal on the table even on the busiest nights!
Also check out our 10 quick & easy recipes for busy nights!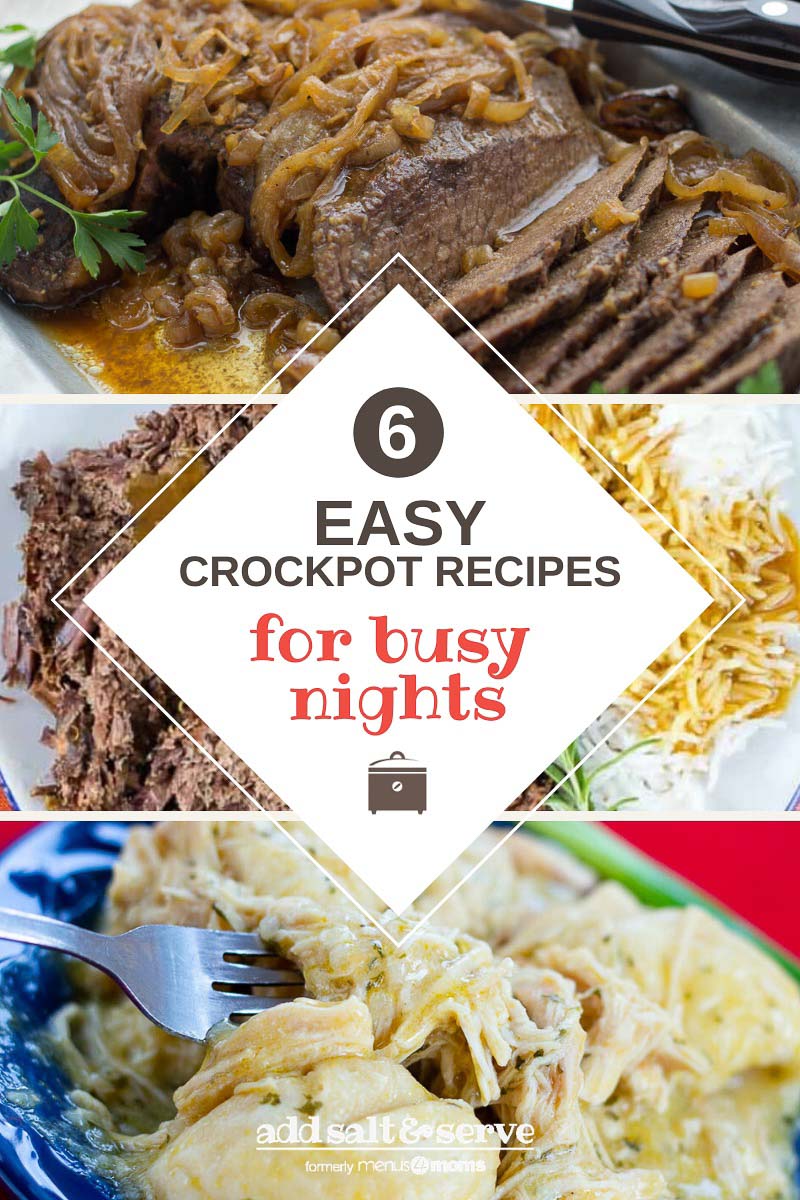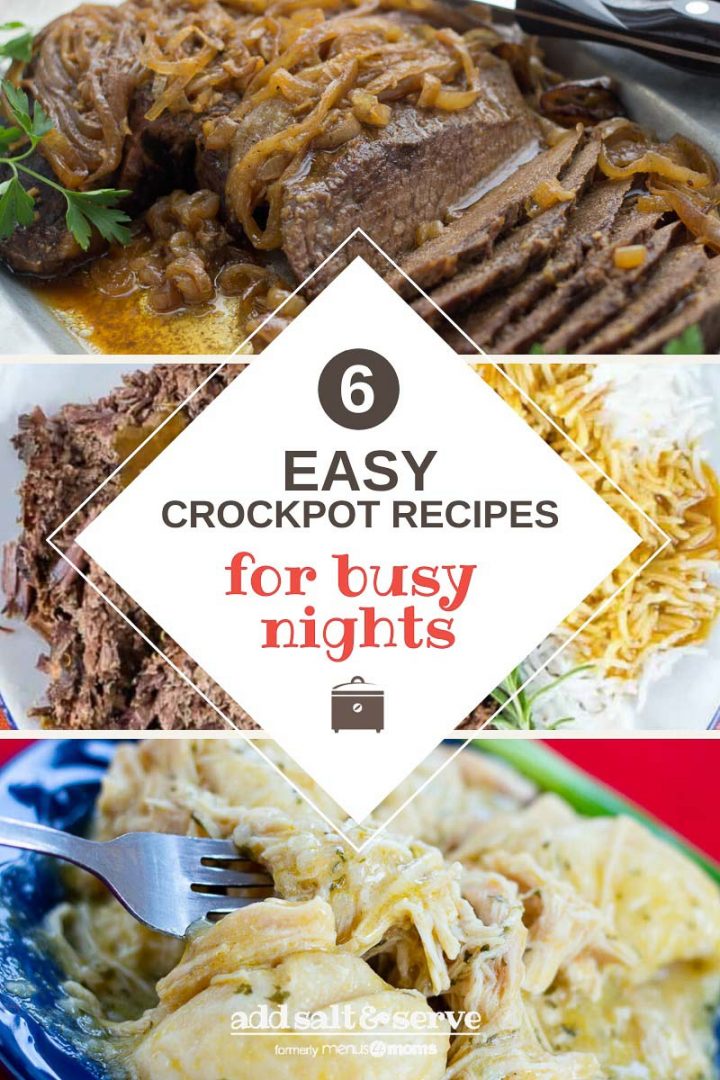 These six slow cooker recipes require very little prep and use simple ingredients to help you avoid the temptation to eat out when your schedule has you stressed.
Our collection feature makes it easy to create a shopping list for all of these easy & delicious crockpot recipes—just adjust your servings and print.