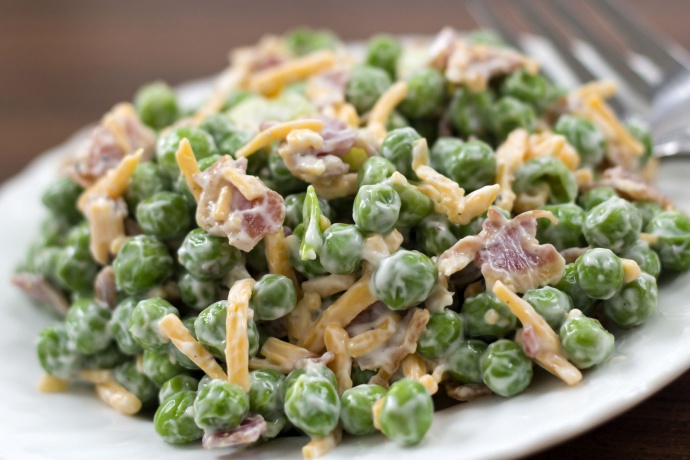 This pretty seven layer salad with peas is a deliciously different salad to serve with a spring meal. Since it is made in advance, it is a good choice for when you have company over or have lots of other last minute details to attend to.
Seven Layer Salad With Peas
1 (10 oz.) pkg. frozen peas, thawed
¼ cup celery
¼ teaspoons salt
⅛ teaspoons pepper
⅛ teaspoons dried basil
⅓ cup sour cream
1 teaspoon sugar
¾ cup cheddar cheese
6 slices bacon**, cooked and crumbled (or ½ cup real bacon bits)
Layer all ingredients except bacon into large bowl. Let chill for 4 hours or overnight. Before serving, top with bacon bits and mix.