Jump to:
I love the look of a beautifully organized pantry. Maybe it because it is so hard to attain that beautiful look—when I actually try to organize mine, I realize perfectly organized pantries in photos don't have all the random shapes and sizes that real pantries have.
While my pantry is not gorgeous, I can usually find what I am looking for. In this post, I'm sharing some of the hacks I use to keep my pantry organized.
S-hooks & clips
I used to keep my packets (gravy and sauce mixes, marinades, etc.) in a rectangular plastic container, but I could never easily see what I had on hand.
Enter the versatile s-hook (affiliate link). You can also get these at Ikea in the kitchen organization area if you are lucky enough to live near one (sadly I went from an Ikea within 30 minutes to a six plus hour drive when I moved to North Carolina).
For packets with holes, I hook them directly onto the s-hook and hang the s-hook on a wire rack. For packets without holes, I use large clips to group together similar items and hang the clip on the s-hook.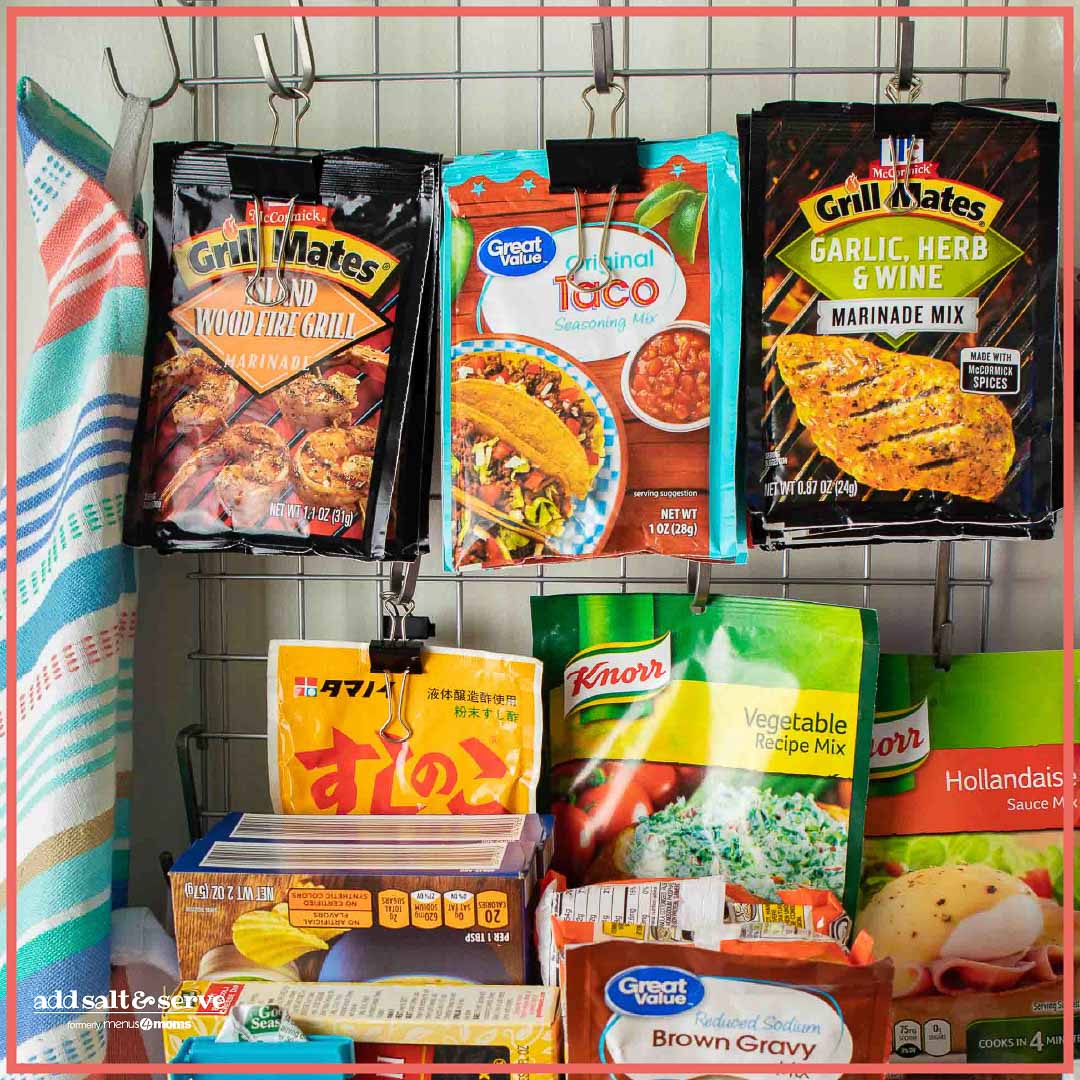 Shoe organizers
We moved from a kitchen with lots of cabinets and drawers to one with a slightly larger pantry but way less cabinet and drawer space. I added a shoe organizer to the pantry door so I could use it for baggies and irregular-shaped food items. I love this new use, and it's easy to access the baggies without digging through a drawer or cabinet. I'm moving to reusable silicone bags (affiliate link), and this hack is especially helpful for those since they are floppy and irregular in shape.

Glass jars with chalkboard paint labels
I love the look of glass jars, and I used to have them on an open shelf in the kitchen in our former house. They are a great way to combine organization with decor, but our current kitchen is smaller so they are now in the pantry.
This easy DIY chalkboard paint label project is an easy way to keep track of the contents and cooking times.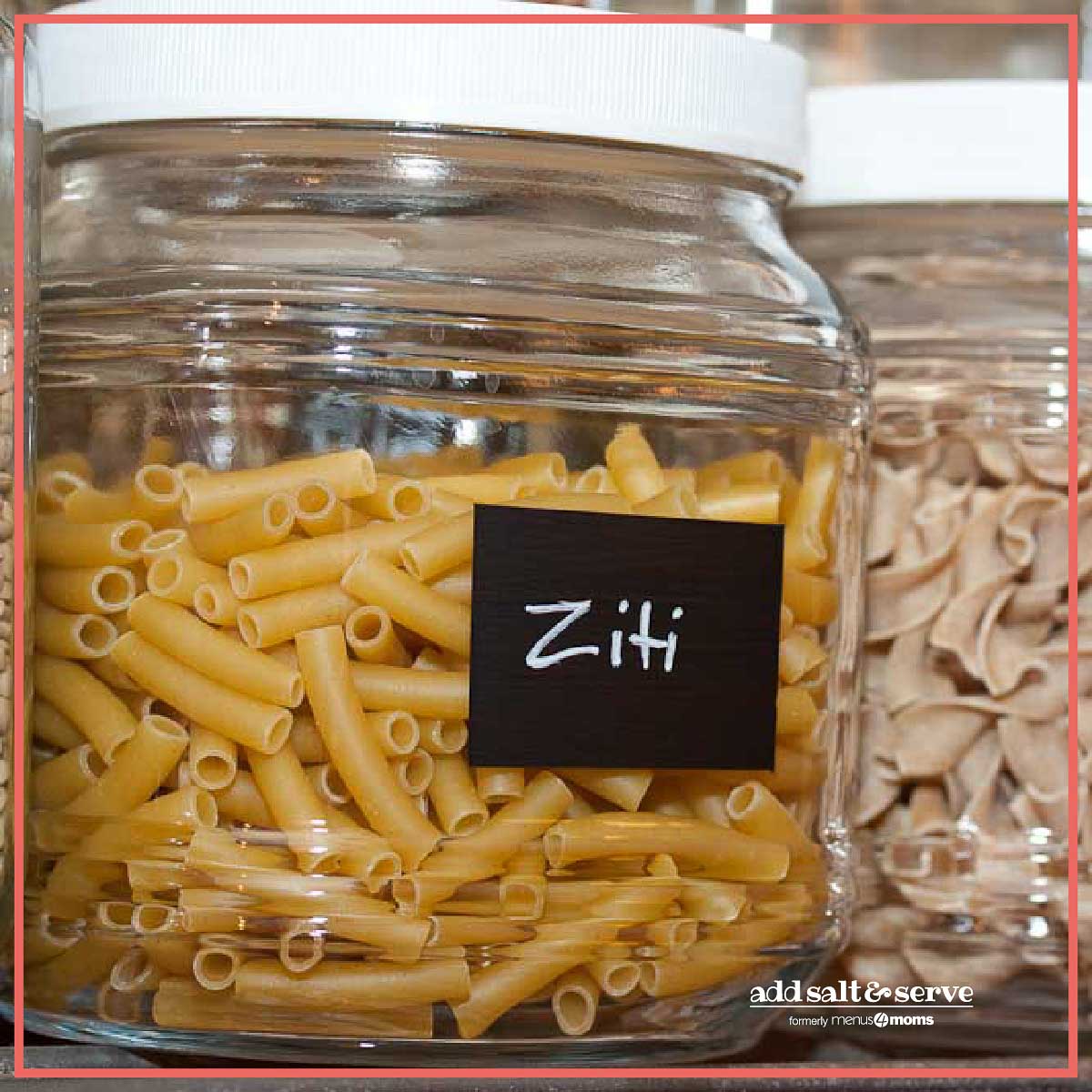 Pin this post