With today's busy lifestyles, most women find that putting a home-cooked dinner on the table each evening has become an impossible challenge. By providing the tools necessary to make delicious home-cooked meals while still saving time and money, Add Salt & Serve has been helping busy moms enjoy stress-free family dinners since 2005.
Having your menu and shopping list has saved me so much time and money, has my family eating things we'd never tried before, and keeps us talking at the table rather than rushing through a restaurant. You've taken all the stress out of the kitchen for me, and put the fun back in! ~ Michelle
Add Salt & Serve isn't just helping moms save time and money; family dinners actually strengthen family relationships and help teens stay substance-free. According to a 2010 study by The National Center on Addiction and Substance Abuse at Columbia University, three out of four teens say that dinner is when they talk to their parents about what is going on in their lives, and eight out of ten parents believe that they learn more about what is happening in their teens lives by having family dinners. The study showed that teens who report talking to their parents about their everyday lives at dinner are less likely to smoke, drink, or use marijuana than those don't. [Source: The Importance of Family Dinners VI; Columbia University]
With families busier than ever, moms need all the help they can get preserving the family dinner. Add Salt & Serve not only provides dinner menu plans, but also offers home organization, bulk cooking, and frugal living helps for busy moms. Born out of the busy lifestyle of a work-at-home homeschooling mom, Add Salt & Serve is the result of years of refining cooking and shopping techniques to save today's busy moms both time and money. Our goal is stress-free, happy moms who have time to enjoy their families!
Quick Facts:
The resources on Add Salt & Serve originally were a part of TheHomeSchoolMom.com. By August of 2005, the menu planning resources had become so popular that Menus4Moms.com was launched as a separate website. In 2019, Menus4Moms began a year-long rebrand to Add Salt & Serve.
Add Salt & Serve is not just another meal planning website, but an entirely different way of thinking about cooking. Our menus are based on the Secrets of a Busy Cook and help families not only get control of meal planning, but also save time and money. The Add Salt & Serve Primer and the Busy Cook's Pyramid offer a detailed explanation of how Add Salt & Serve helps families regain control of mealtime.
Our premium weekly menus include full color photos, recipes, and a grocery list as well as time and money saving tips.
Every recipe in Add Salt & Serve's dinner menus is mom-tested and family-approved.
Add Salt & Serve offers:
To learn more or request an interview, contact Mary Ann Kelley.
About Mary Ann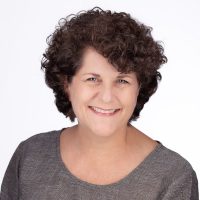 Mary Ann Kelley, the founder of Add Salt & Serve, has been creating meal plans online for over 15 years, first as part of TheHomeSchoolMom's cooking resources for busy moms and later on Add Salt & Serve (formerly Menus4Moms), which has been highlighted by "Diner's Journal," The New York Times' Blog on Dining Out; on PBS Parents' "Kitchen Explorer;" on Fox Business; and on The Spruce Eats. Mary Ann has been a guest on "The Sipping Point," the podcast of Laurie Forster of The Wine Coach, and has been featured in "The Front Burner," a cooking feature of Fredericksburg.com, the website of The Free Lance-Star newspaper.