Sometimes the best is also the easiest. Slow roasting a turkey seasoned with turkey rub makes a tender and delicious bird for your holiday meal.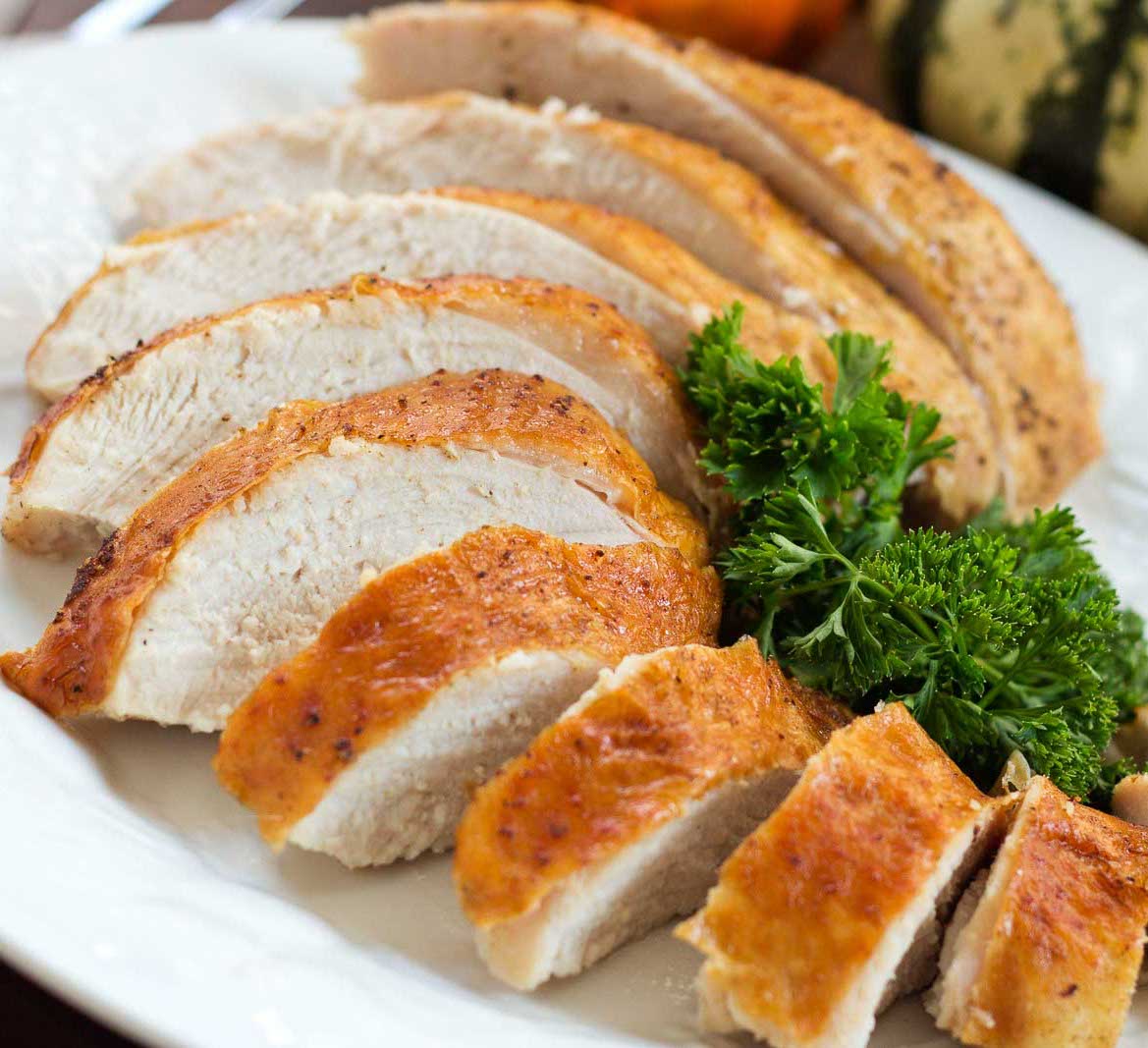 📖 Recipe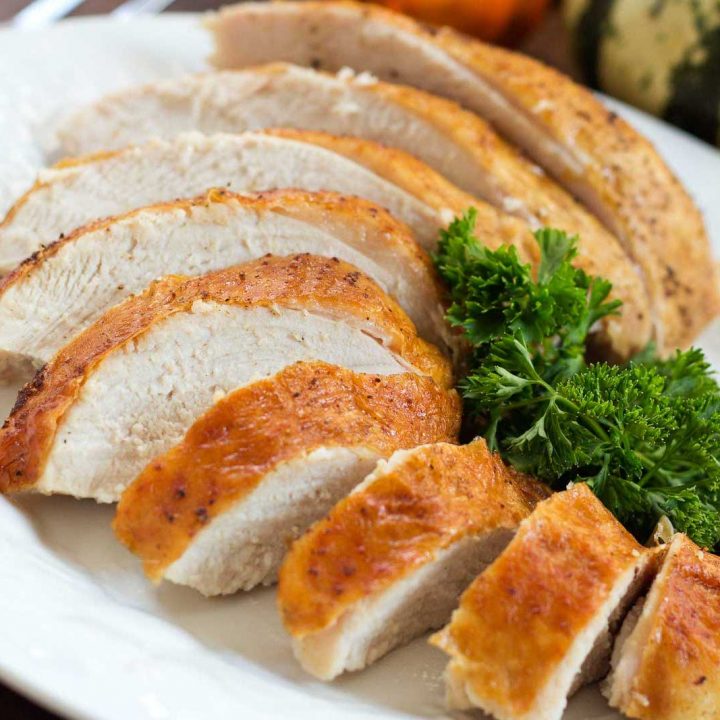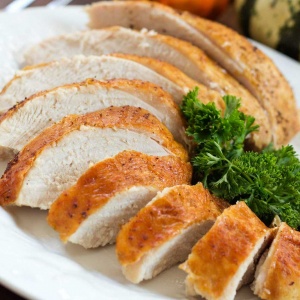 Easy Roast Turkey and Gravy
Sometimes the best is also the easiest. Slow roasting a turkey seasoned with turkey rub makes a tender and delicious bird for your holiday meal.
Add to Collection
Go to Collections
Ingredients
12

lb.

turkey

,

fresh or thawed

⅓

cup

vegetable oil

4

Tbsp.

turkey rub

1

extra large

cooking bag

,

such as Reynold's cooking bags for turkeys
Instructions
Turkey:
These instructions are for cooking the turkey in the oven with a roaster that has a lid, or in an electric roaster. For alternate instructions, see the notes below.

Remove the giblets (if any) or other contents of the cavity. rinse and dry the turkey.

Rub the skin all over with the oil.

Sprinkle the turkey rub all over the turkey, rubbing it in if necessary.

Follow the time and temperature recommendations that came with your turkey. Generally, you can count on cooking an unstuffed turkey for 15 minutes per pound at 325ºF. Stuffed turkeys take slightly longer; about 18 minutes per pound at the same temperature (do not stuff a turkey larger than 24 lbs. for safety reasons). Always use internal temperature to determine doneness—the turkey is done when it reaches an all over internal temperature of 165ºF (revised down from 180ºF, which some people still prefer as the safest temperature).

When done, remove the turkey from the roasting pan and let it sit for about 20 minutes before carving.
Gravy:
When the turkey is done, transfer the drippings from the baking bag or pan to a saucepan through a strainer.

If your turkey came with a gravy packet, use it with the drippings from the turkey according to the packet instructions.

If it did not come with a gravy packet, combine

½

cup warm water and

2

Tbsp. flour in a glass jar with a tight-fitting lid. Tighten the lid and shake vigorously until the flour is dissolved. Add to drippings.

Heat the drippings, stirring frequently, until gravy is thickened. If you need to stretch your gravy, add all or part of a can of chicken broth.

Pour the gravy through a strainer into a gravy boat to remove any lumps.
Notes
You can use a purchased turkey rub, or try a homemade one. Spruce Eats has a nice collection of turkey rub recipes.
I don't use a 12 lb. turkey; as beautiful as a large roasted turkey is, much of it goes to waste in my house. I use 2 turkey breasts instead of 1 whole turkey because my family prefers white meat.
Crockpot: If using turkey breasts and they are small enough (and presentation isn't important), they can be cooked in a crockpot. This makes the most tender and juicy turkey, and it frees up your oven for other dishes. Times should be approximately the same for turkeys cooked in the crockpot, but know that a turkey cooked in the crockpot is not going to make a centerpiece turkey. It will be so tender that the meat will fall off of the bone and you will be lucky to get it out of the crockpot in one piece.
Oven without a Roaster: If you need to roast your turkey in the oven and do not have a roasting pan with a lid, use a cooking bag according to the bag instructions, which will keep the meat very moist. I use the Reynold's Turkey Size cooking bags.
Grilling & Smoking:
https://hgic.clemson.edu/hot-topic/cooking-the-holiday-turkey/
Safe Handling:
https://hgic.clemson.edu/factsheet/safe-handling-of-poultry/
Questions: If you have any questions about safe handling of your turkey you may contact the USDA Meat and Poultry Hotline at (888) 674-6854 M-F from 10am-4pm EST.
Nutrition per serving
Calories:
401
cal
Carbohydrates:
1.81
g
Protein:
52.52
g
Fat:
19.79
g
Sodium:
271.8
mg
Fiber:
0.53
g
Sugar:
0.17
g