The easiest thing to serve for breakfast is freezer food - not the kind that comes in a box, though. Once frozen, French toast, waffles, and pancakes can be pulled out of the freezer individually and toasted or microwaved just like the ones they sell in the grocery store.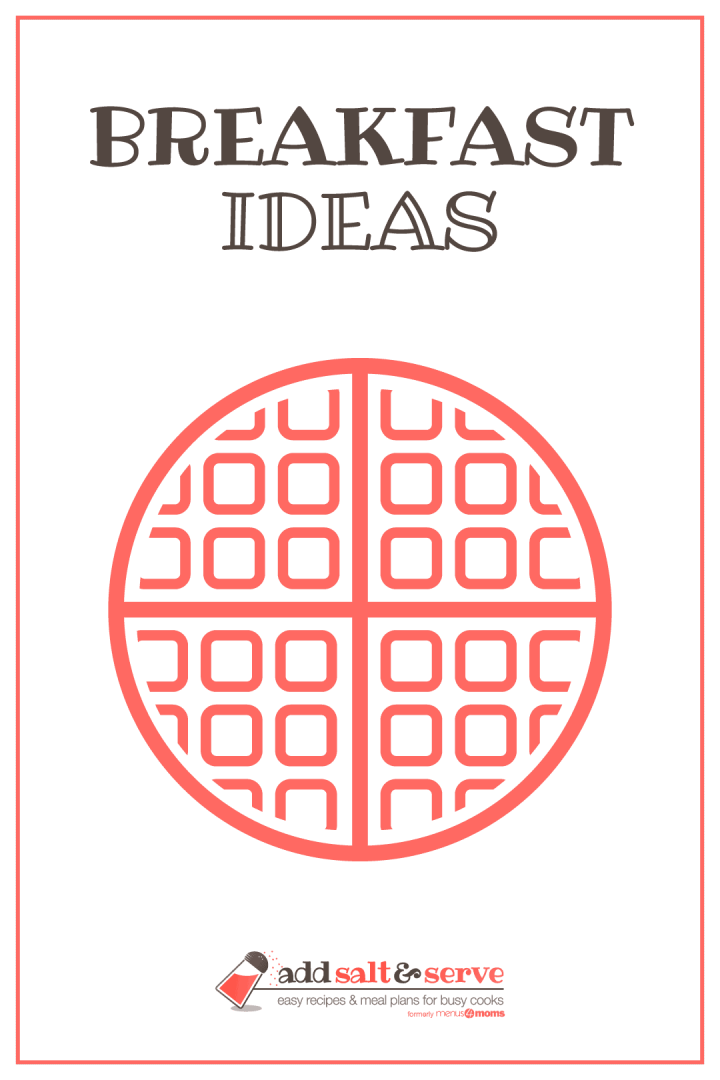 If you bake bread, designate at least one loaf for French toast on baking day. You can slice that loaf, make French toast one morning, and all of the extra French toast goes into the freezer in freezer bags.
For easier separation of frozen breads, waffles, and pancakes, you can freeze the items individually on a baking sheet and then bag them the next day, but they aren't too difficult to pull apart even if you just pile them up in a baggie while they are still warm. You can do the same thing with pancakes and waffles.
Helpful tip: If you put waffles on a cookie cooling rack they won't get as soggy as if you pile them on a plate after cooking.
Pancakes (make your own and freeze)
French toast (make your own and freeze)
Waffles (make your own and freeze)
Quick grits

add cheese if the kids don't like them plain
don't use instant, quick is better!
soak the grits in the cooking water overnight for better results and serve with butter, salt, and pepper

Eggs (try farm fresh eggs if you have never had them)

Hard-boiled
Scrambled
Fried
Poached

Oatmeal
Granola or granola bars (homemade is superior)
Leftovers

so what if it isn't breakfast food - pizza, fried rice, and pasta are great the next day
leftover spaghetti (pasta only) is delicious fried in butter with salt, pepper, and grated cheddar cheese

Fresh fruit
Smoothies

Mix fresh or frozen fruit, vanilla yogurt, and a little milk for a great smoothie

Wraps

scrambled eggs, lunchmeat, or fruit with yogurt can be put in a wrap for a portable meal

Fresh whole wheat bread (put it in your bread machine and set the timer so it will finish baking just as the kids get up in the morning) with butter
Breakfast casseroles (most of these can be quickly prepared the night before and baked in the morning; they make a big pan that could easily last several days)