Have you ever taken a look in your pantry for quick and filling lunch ideas? It's surprising how many last minute meal ideas you can come up with using pantry staples either alone or with quick ingredients from the refrigerator or freezer.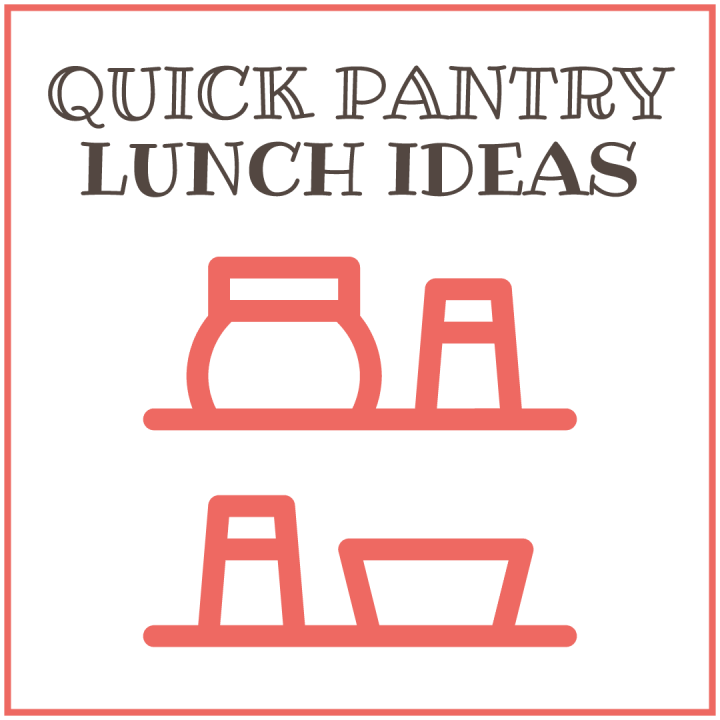 Macaroni and Cheese Plus...
Grab a box of Mac & Cheese and mix and prepare it according to the package directions. To turn it into a full lunch meal, add some vegetables and/or meat. Here are some ideas…
steamed broccoli
green beans and cubed cooked chicken
peas and canned tuna
browned hamburger meat or ground turkey
chopped hot dogs
Baked Stuffing

Mix a box of your favorite stovetop stuffing mix and a can of soup and add whatever leftover chopped meat you have available (leftover chicken or sandwich meat is good for this). Pour the mixture into a greased casserole dish and bake at 350°F until brown.
Soup and a Sandwich
Just about any combination of soup and sandwiches go well together, and lunch is ready in minutes. Some ideas:
tomato soup and grilled cheese
chicken noodle and tomato and lettuce sandwiches
turkey sandwiches and creamy mushroom soup
Nachos
Tortilla or corn chips like Fritos make a great base for all kinds of toppings, and a little goes a long way because they are so filling. Pour some of the chips into a microwavable or baking dish and top them with leftover chicken, taco meat, veggies, or anything else you can find that might go well with chips.
Top everything with shredded cheese and heat until melted. After heating, add olives, cilantro, salsa, and sour cream for a filling lunch.
Sandwich Melts
Make plain old sandwiches more appealing by leaving them open face and toasting them with cheese on top. Some yummy combinations:
turkey and swiss cheese
tuna salad with cheddar cheese
Take a look in your pantry and see what lunch ideas you can come up with, and let me know what you discover in the comments.