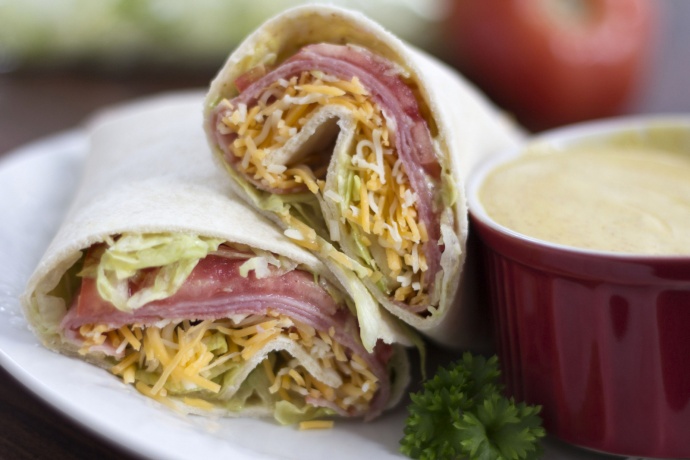 Ham and Cheese Wraps
4 large wraps or tortillas**
2 Lb deli ham
1 cup lettuce, shredded
1 cup sliced tomatoes
1 cup shredded cheddar** or Monterey Jack, cheese
Honey Dijon Spread (recipe below)
Prepare Honey Dijon Spread in a small bowl. Spread each wrap with mustard spread. Layer with desired toppings (lettuce, tomato, ham, and cheese). Roll each wrap up tightly by first folding up at the bottom, then folding up each side. Serve immediately or refrigerate until ready to serve.
Honey Dijon Spread

¼ cup mayonnaise
¼ cup stone-ground mustard
2 tablespoon honey

Mix well and serve with Ham and Cheese Wraps.